Woman's shirt — fashion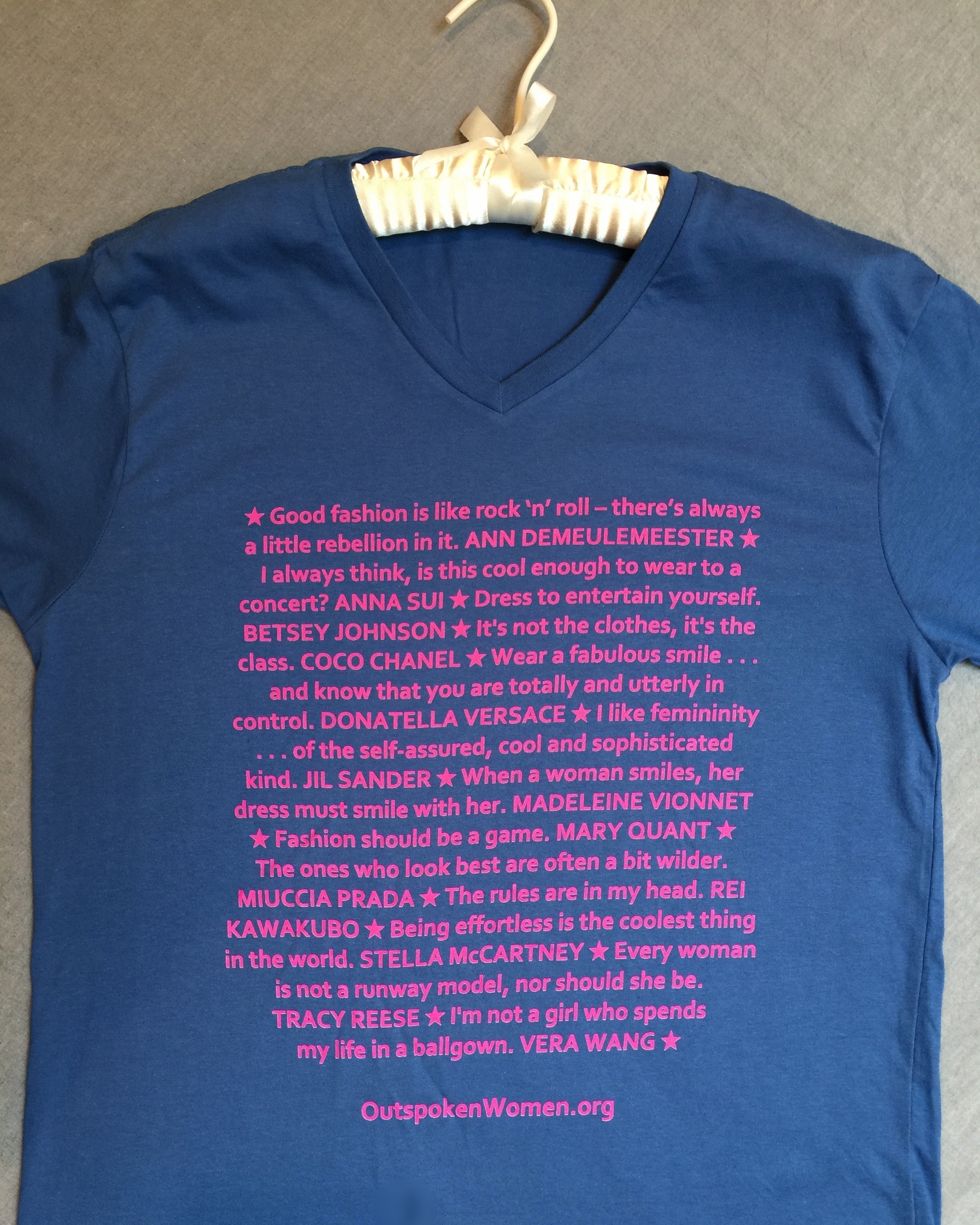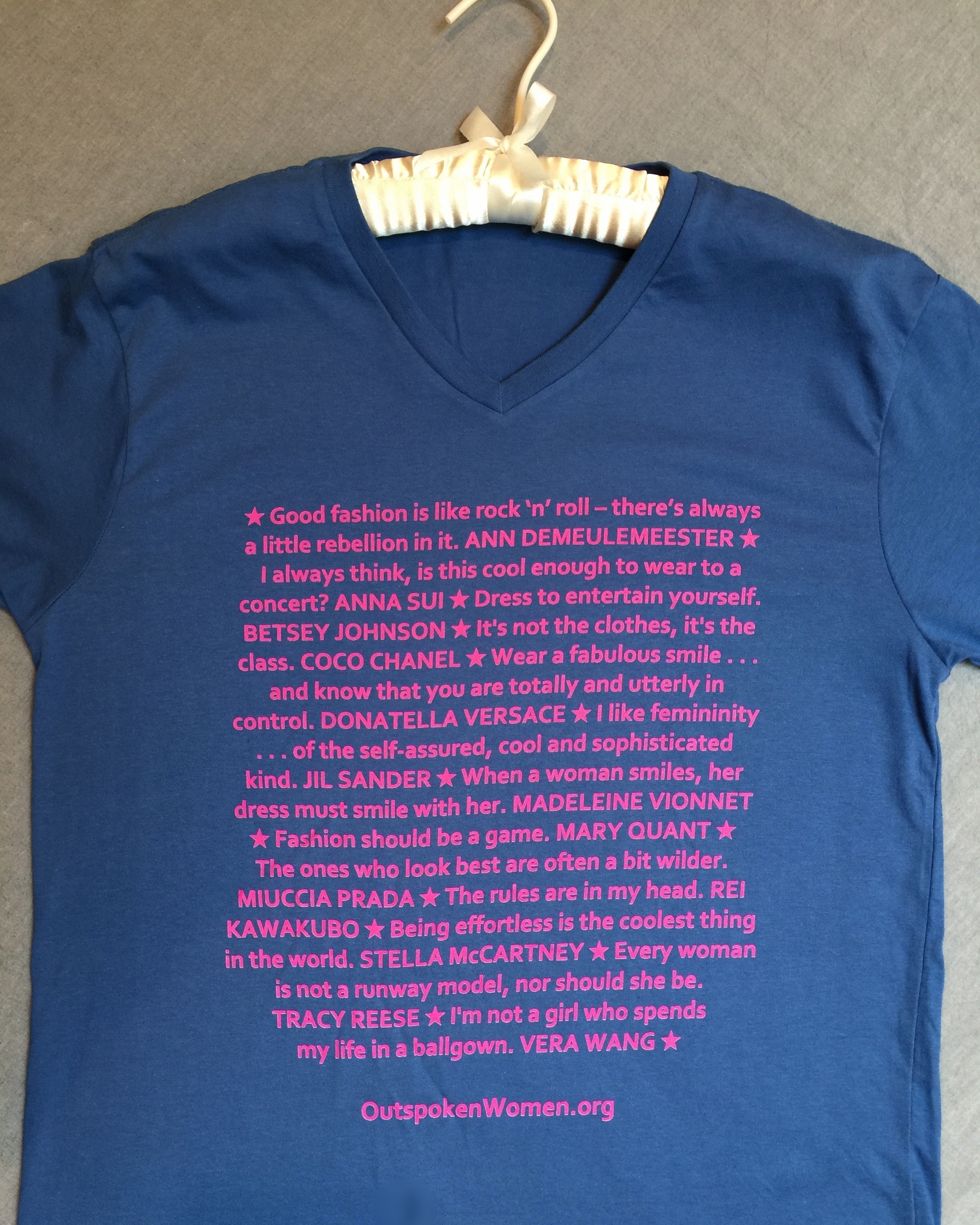 Woman's shirt — fashion
Free shipping is standard! This design features women fashion designers from all over the world, giving you their bold take on the whole point of fashion and style. Like all our shirts, this is 100% cotton. It's a silky-soft relatively lightweight cotton knit — but we promise, none of that nonsense where the shirt arrives and you realize with dismay, Ugh, I have to wear a cami under this thing!
V-neckline. Short sleeves.
If you're buying for a group, see our special "Bridesmaids, Girlfriends, Reunions!" offer.
COLOR/SIZE: Maya blue shirt, rose pink text. Runs large — we recommend that you order one size down from your usual size. S (8 — 10), M (12 — 14), L (16 — 18), XL (20 — 22), 2XL (24 — 26) adult sizes. NOTE: Our girls' shirts size L also fit petite women beautifully! Size L in the girls' shirts is approximately equivalent to a women's petite size XS (0 — 2).
FABRIC: 4.5 oz. pre-shrunk 100% cotton. Made from a proprietary yarn called SoftStyle. SoftStyle yarn consumes less energy during manufacturing, produces less waste and provides a more stable print surface than traditional ring-spun cotton.
CARE: For longest-lasting use and to better protect the design, we recommend turning your shirt inside out and washing in cold water with similar colors. We also recommend using the dryer for under 15 minutes, and then hanging the shirt to finish drying completely.
Free shipping is standard with every single order. Orders going to Ohio addresses will include applicable tax. For the time being, we're unable to ship outside the continental United States.
Love it. Throw it in my cart!