Tote bag, large (cool colors)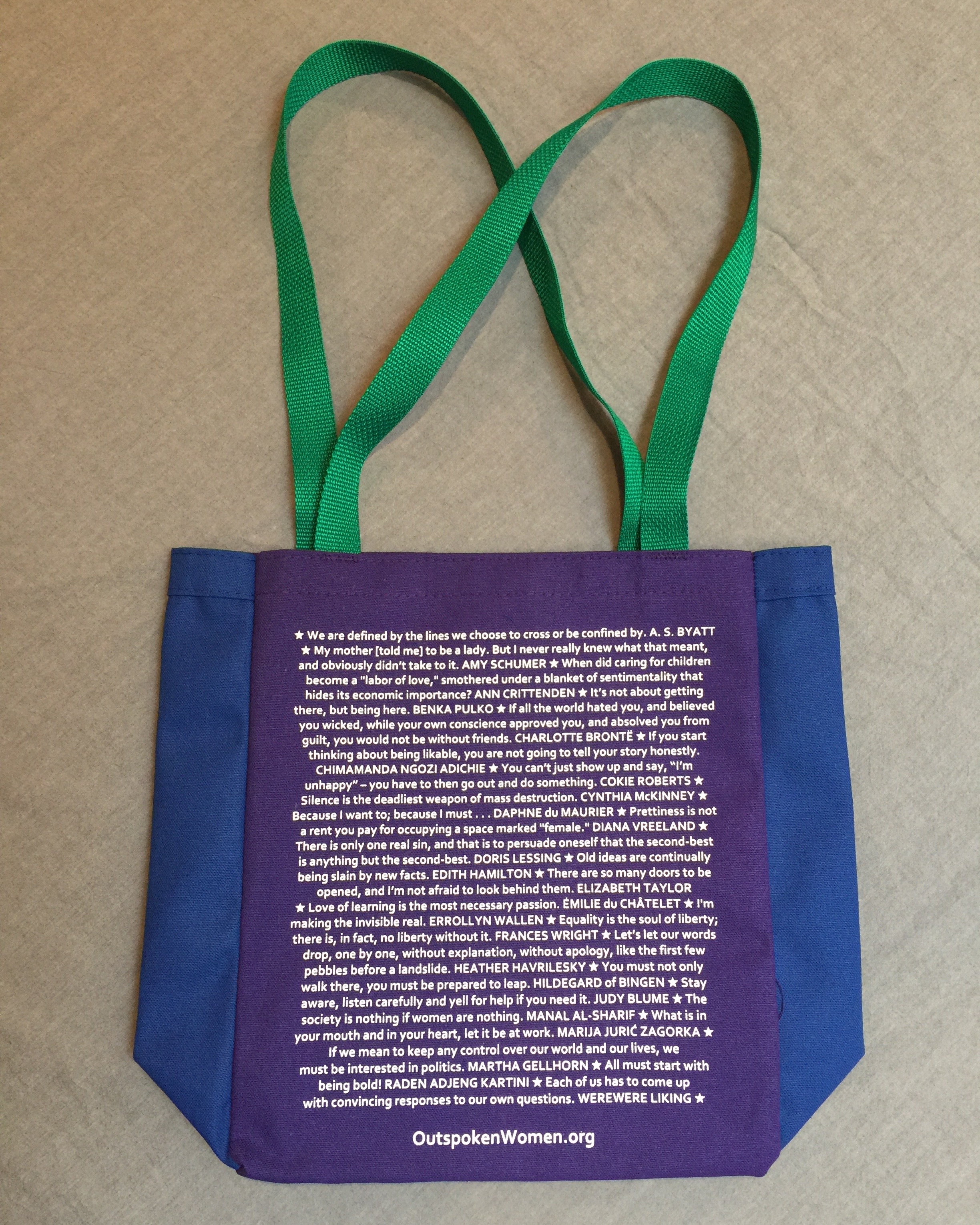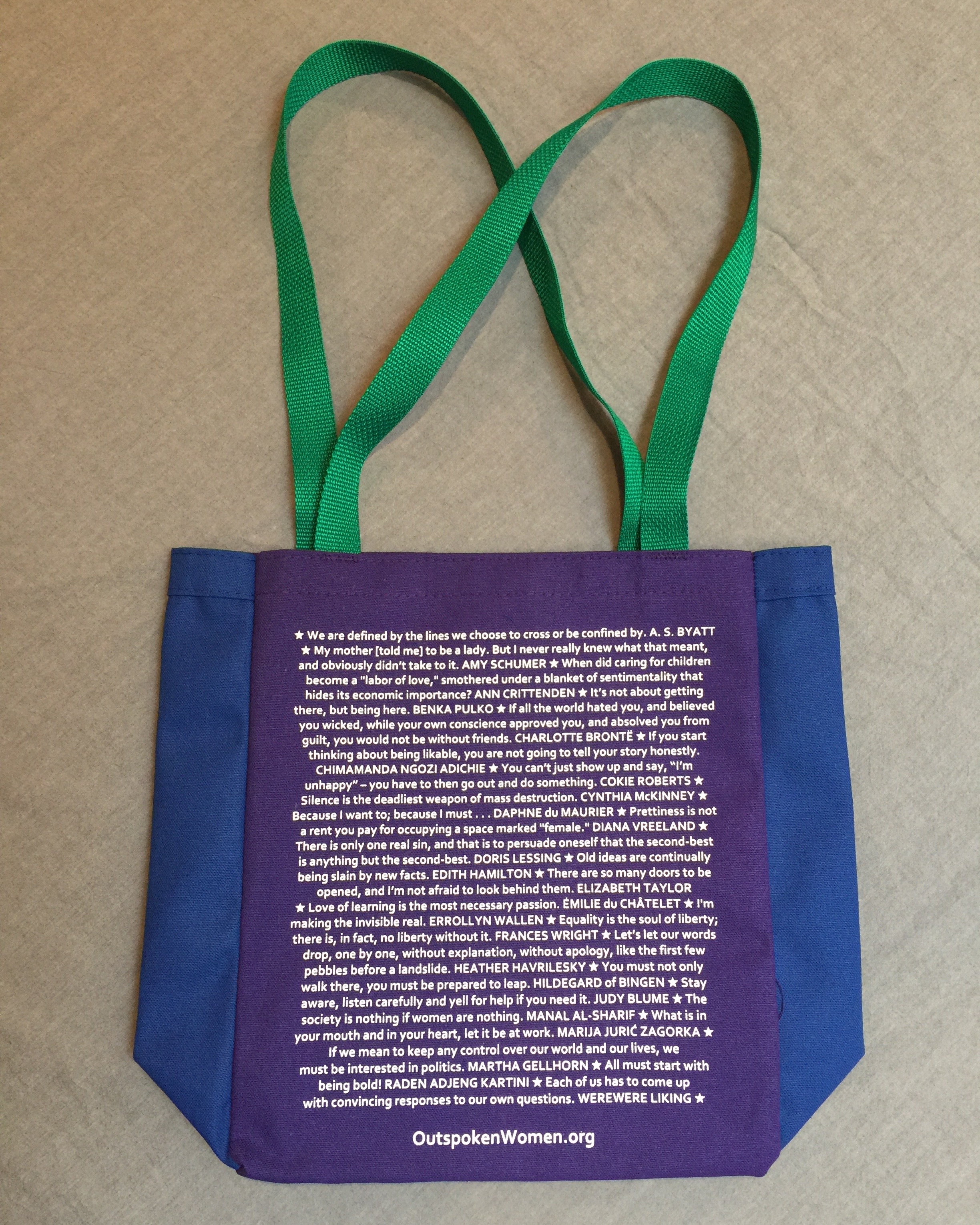 Tote bag, large (cool colors)
Free shipping is standard! This design features women from a variety of countries, backgrounds and eras, offering thoughts that are witty, on-point, devastatingly accurate and thought-provoking. With a bottom gusset, this tote offers more space than our slim tote. In addition to being roomy and useful, the bold, saturated colors make a chic statement.
If you're buying for a group, see our special "Bridesmaids, Girlfriends, Reunions!" offer.
COLOR/SIZE: Cool colors! Violet front and back, cobalt blue sides and shamrock green handles with snow-white text. One size (11" wide by 13" high, with a 4" gusset and 25" handles).
FABRIC: 10-oz. 100% cotton canvas. The bag is cut, stitched and screen-printed entirely in the United States. This fabric is so sturdy and tightly-woven that it's comparable to 12-oz. weights from other companies.
CARE: Spot-cleaning is best, and the interior label tells you the tote isn't guaranteed color-fast. BUT! We have washed our bags over and over, and they have held up perfectly. The colors remain gorgeously saturated and the bag is sturdy as all get-out. To wash, turn it inside out (or just throw it in a large lingerie bag), wash with similar colors, and use cold water and the delicates cycle. Press gently into shape and air-dry.
Free shipping is standard with every single order. Orders going to Ohio addresses will include applicable tax. For the time being, we're unable to ship outside the continental United States.